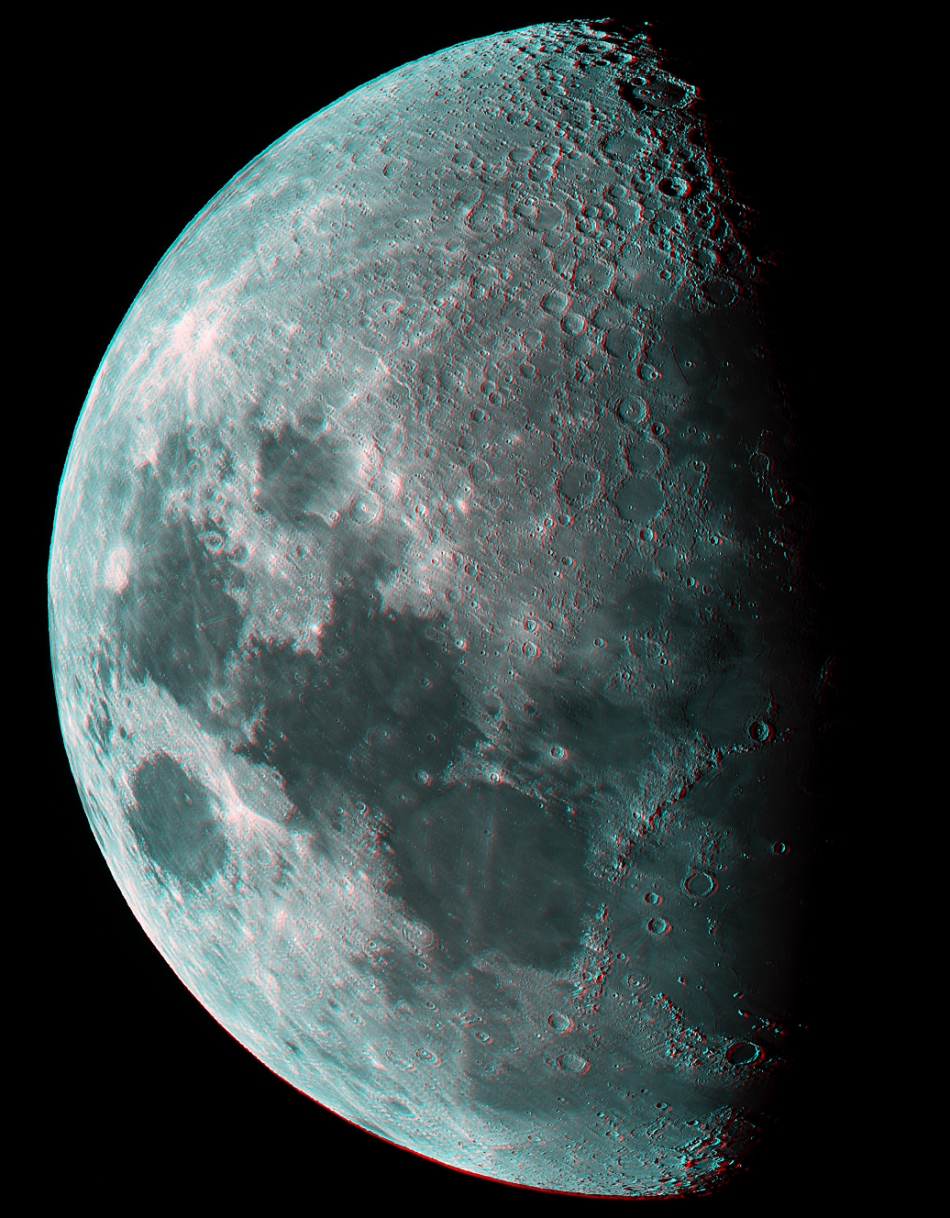 3D 66% Waxing Gibbous Moon - Australia / New Zealand

Download Full Resolution (1329x1329) 1403KB
914
'3D 66% Waxing Gibbous Moon - Australia / New Zealand'
[Public Domain] 29 May 2015 Dylan O'Donnell
CATEGORY : Astrophotography
915 others viewed this post.
Get out your 1980s copy of "MAD" magazine and find those 3D red/blue glasses, because it's time for another 3D moon! This image was created by combining 2 separate images of the moon taken simultaneously, but from different places on earth. Paul Stewart from New Zealand, and myself from Australia on May 27th.
And yes, this is how the moon is oriented here in the Southern Hemisphere, it's not upside down.

Download Full Resolution (1329x1329) 1403KB