[© Copyright] 9 Oct 2017 Dylan O'Donnell
CATEGORY : Portraits
4,624 others viewed this post.
Just over 12 years have passed since I posted a photo of my little cousin Holly, aged 7 years old standing in the morning light and shadow. Today we replicated the same image, with the afternoon light and shadow only now she is 20 years old.
Canon 6D mk II, 1/100″ – ISO 100 – F5.6
12 years ago :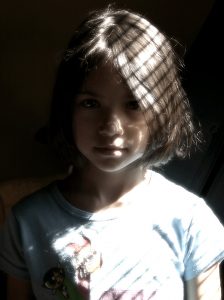 Download Full Resolution (3072x3072) 4350KB