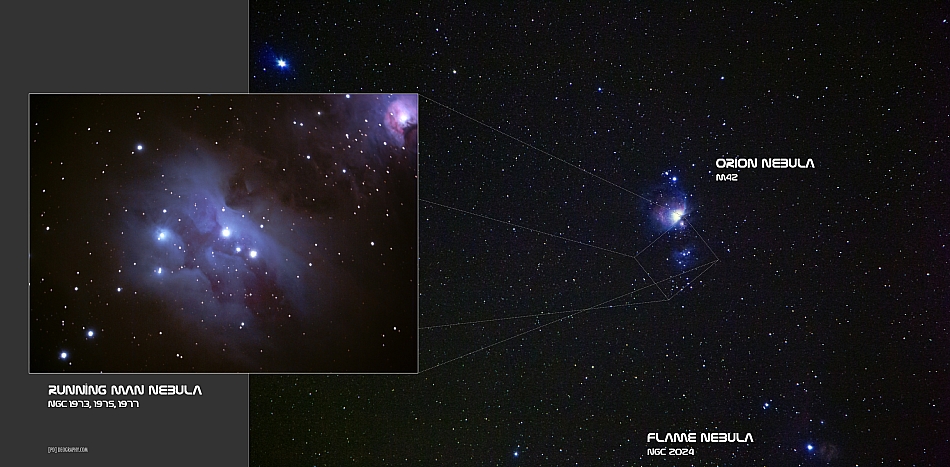 Orion, Running Man & Flame Nebula Widefield

Download Full Resolution (2437x1200) 1703KB
7,897
'Orion, Running Man & Flame Nebula Widefield'
[Public Domain] 18 Feb 2015 Dylan O'Donnell
CATEGORY : Astrophotography
7,898 others viewed this post.
Here is a graphic I put together with a widefield view of the region in which the Running Man Nebula (NGC 1973, 1975, 1977) is highlighted. Both photos were taken on the same night. For more details about the Running Man image click here.
And just for fun.. if you want to go DEEPER here is the third photo taken that night!


Download Full Resolution (2437x1200) 1703KB