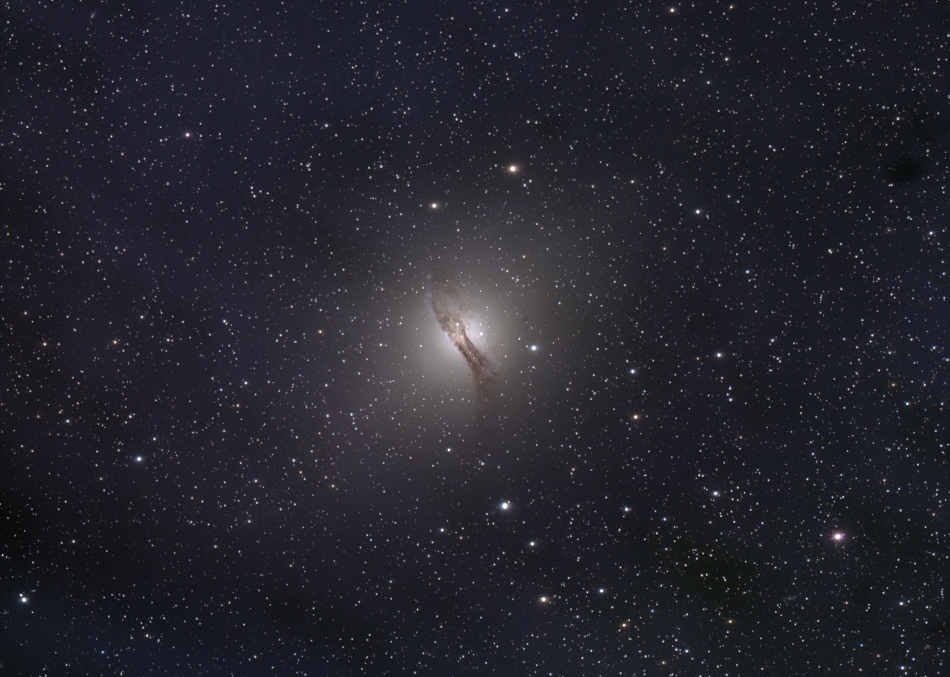 Deep Exposure - Centaurus A Galaxy

Download Full Resolution (2048x1460) 2193KB
35,804
'Deep Exposure - Centaurus A Galaxy'
[Public Domain] 11 May 2020 Dylan O'Donnell
CATEGORY : Astrophotography
35,805 others viewed this post.
This image is a little unexpected. I had a small window this evening before the moon rose after 8pm and started shooting around 6:30pm with the "wrong" telescope and the QHY-247C colour camera. I knew it would be super wide and not very detailed with this focal length, but shot it anyway. After drizzle, stack and a severe crop it's still pretty wide but I can also see a lot of the background clouds in the area that I've never seen in other shots of this weird galaxy before. Plenty of small galaxies pepper the field as well as undulating light and dark patches which I'd normally be tempted to darken away but it looks quite interesting I think! I assume the dark patch is real because it's not in my last image with the same unchanged setup, but can't find another reference image stretched this way. Anyway, just a little surprised to get an image of decent quality so quickly. 75 minutes of total integration in 60 second exposures with the Celestron RASA 11″ #nofilter.
Annotated Image: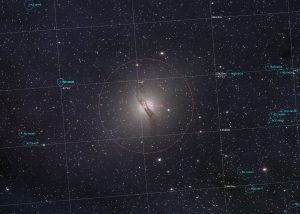 Download Full Resolution (2048x1460) 2193KB