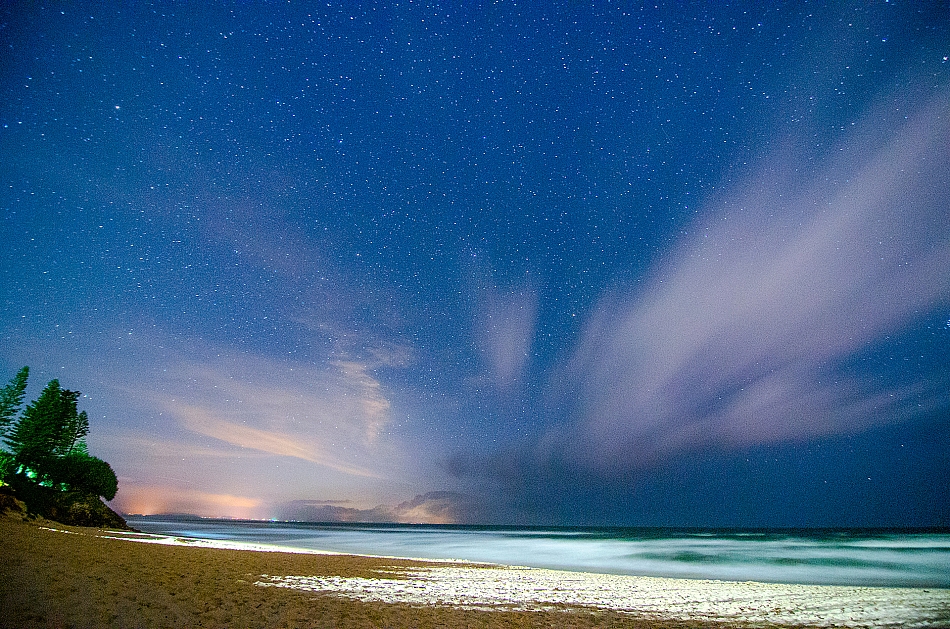 Belongil Beach Night Sky

Download Full Resolution (1920x1272) 1546KB
5,516
'Belongil Beach Night Sky'
[Public Domain] 21 Nov 2014 Dylan O'Donnell
CATEGORY : Astrophotography, Landscape
5,517 others viewed this post.
I had a great little drive around town last night to test various urban/coastal areas light pollution levels. The photos I took were all for a photoessay about Byron Bay's light pollution (or lack of) compared to other towns and you can read the whole article on Common Ground Byron Bay.
Pictured above, the view North-West from Belongil Beach. 30s / f2.8 / ISO 1600 / Nikon D5100 / Tokina 11-16mm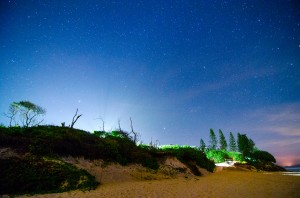 Taken from the same spot, you can see the white streetlight that detracts from some of the darkness.

Download Full Resolution (1920x1272) 1546KB