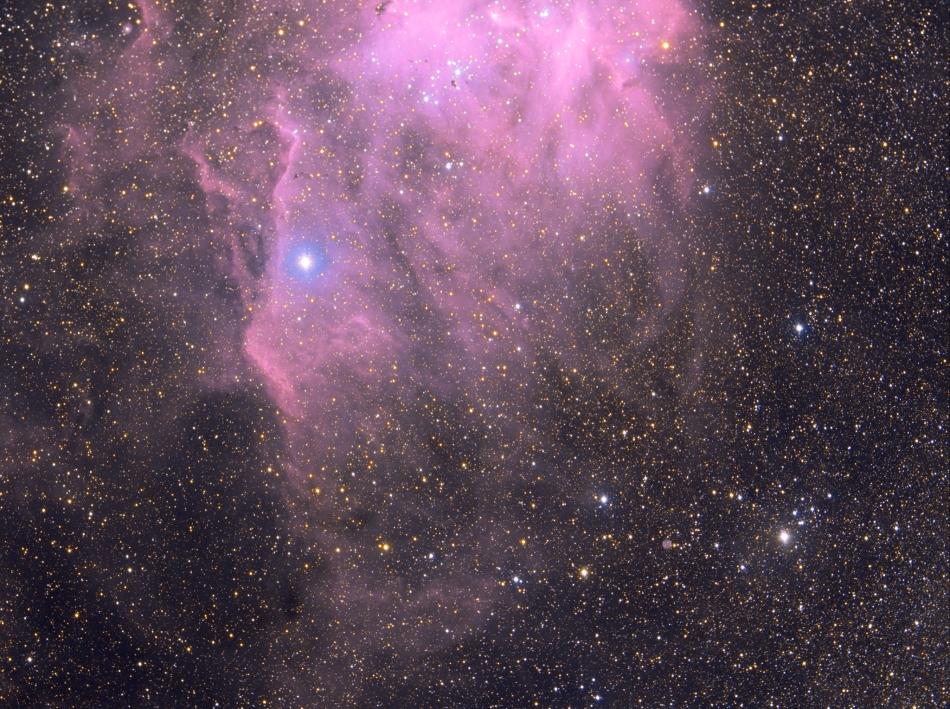 λ Centauri Nebula (IC2944 / Caldwell 100)

Download Full Resolution (2048x1529) 3595KB
19,218
'λ Centauri Nebula (IC2944 / Caldwell 100)'
[Public Domain] 31 Mar 2019 Dylan O'Donnell
CATEGORY : Astrophotography
19,219 others viewed this post.
The λ Centauri Nebula has no Messier designation, which means it's one of those Southern-hemisphere-only targets. It's huge and weird looking, and is a bright and powerful emission with several small, dense "Bok" globules which are the precursor to new baby stars. There is a tiny planetary nebula in the bottom right of this image if you zoom in a bit, which I was surprised to see resolved ok even with the RASA 8″ modest 400mm FOV.
Taken with the Celestron RASA 8″
20 x 5m Ha (Zwo 1600mm CMOS)
20 x 3m RGB (Qhy12 CCD)
Total integration : 2.6 hours.

Download Full Resolution (2048x1529) 3595KB