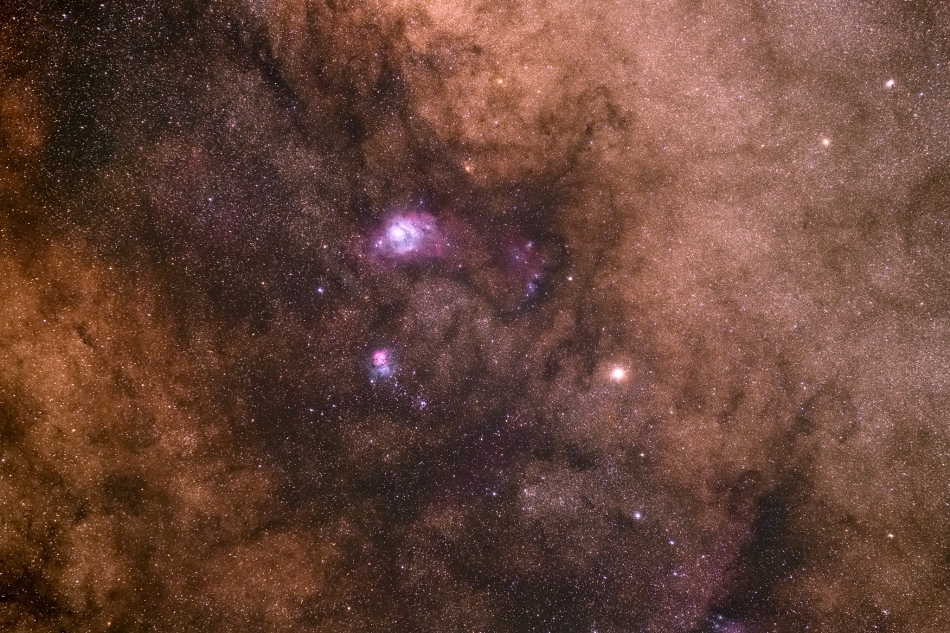 Saturn Swims Amongst the Nebulae

Download Full Resolution (2048x1365) 3445KB
40,418
'Saturn Swims Amongst the Nebulae'
[Public Domain] 7 Aug 2018 Dylan O'Donnell
CATEGORY : Astrophotography
40,419 others viewed this post.
Another in my recent series of widefield short exposure images of the Milky Way, pictured here Saturn shines brightly as it passes through the dense Sagittarius area near the galactic center. This conjunction created a sweet little triangle between M8 Lagoon, M20 Trifid and Saturn which I thought was rather lovely 🙂
93 x 30x ISO 6400 / F4 / Canon 6D Mk II piggyback on Celestron CGX mount.

Download Full Resolution (2048x1365) 3445KB